Welcome back! Today we're going to be exploring the major scale modes in the baritonal jungle that is the Low F# 8 string guitar! By understanding how your scales work across these extended range instruments, you'll build up an enviable arsenal of musical weaponry to have at your disposal.
These modes for 8 string guitar cover 4 octaves in just one position. The true milage that can be achieved on an 8 string guitar quickly becomes apparent! If you started your guitar journey on an 8 string then great! We are seeing a lot of new players get into extended range guitars from the beginning. There's only more to be explored and realised with these extended range instruments so lets get into it!
Modes for 8 String Guitar: The Positions
Learning to map out your scales and modes in as many different ways as possible will massively help you to create a fretboard roadmap when creating your own music. Learning scale shapes all over the neck doesn't just help with lead playing either. This will also help you to understand chords and arpeggios and how they relate each other.
Important Modal Theory:
It's important to know that at Strings of Rage™ we always show the root note for each mode as opposed to the root note for the key. This is a true approach to modal playing and application. Only when you begin to harmonise the modes to derive a progression, will the true sound of each mode be unleashed.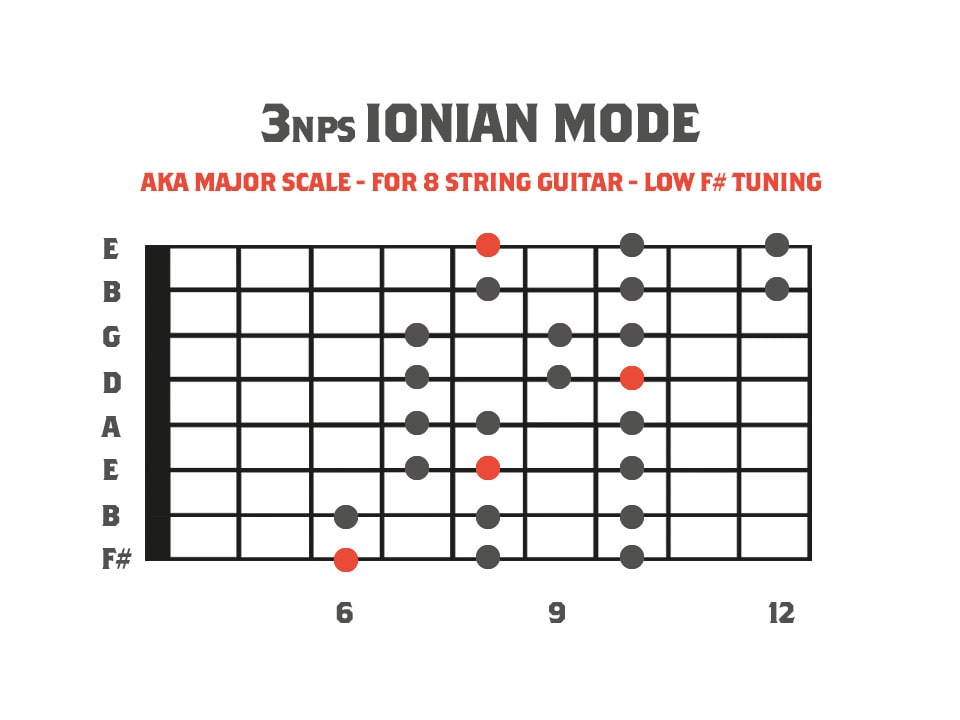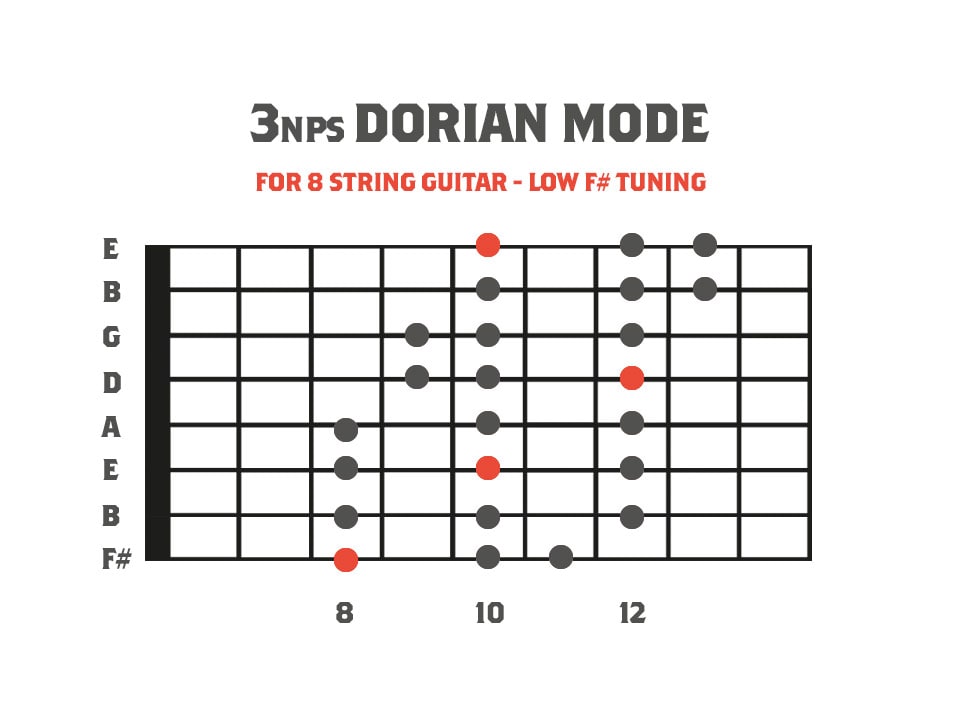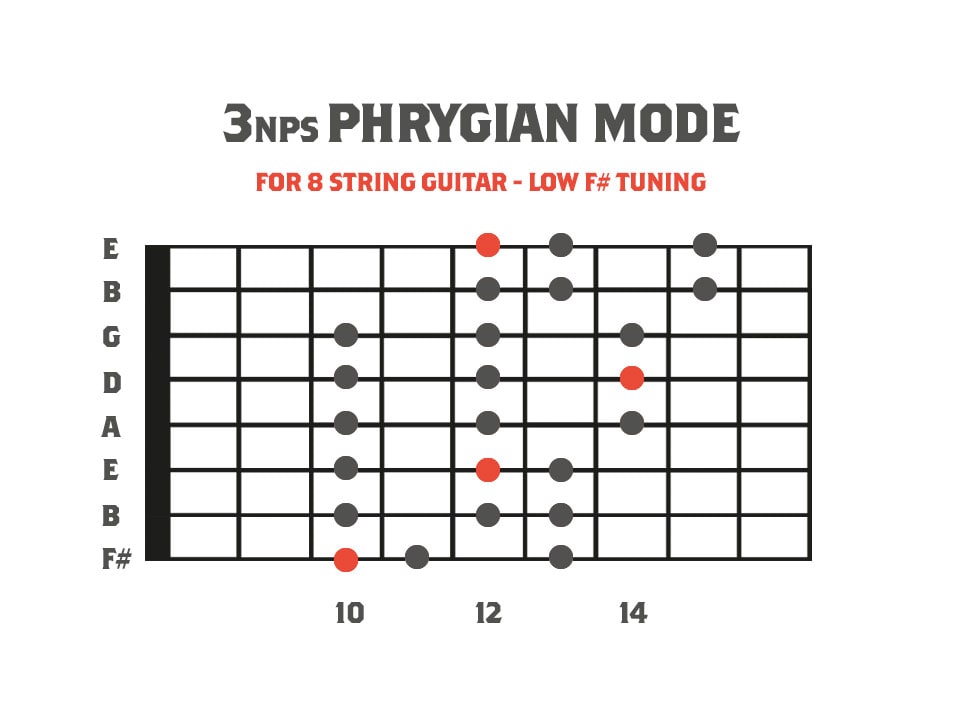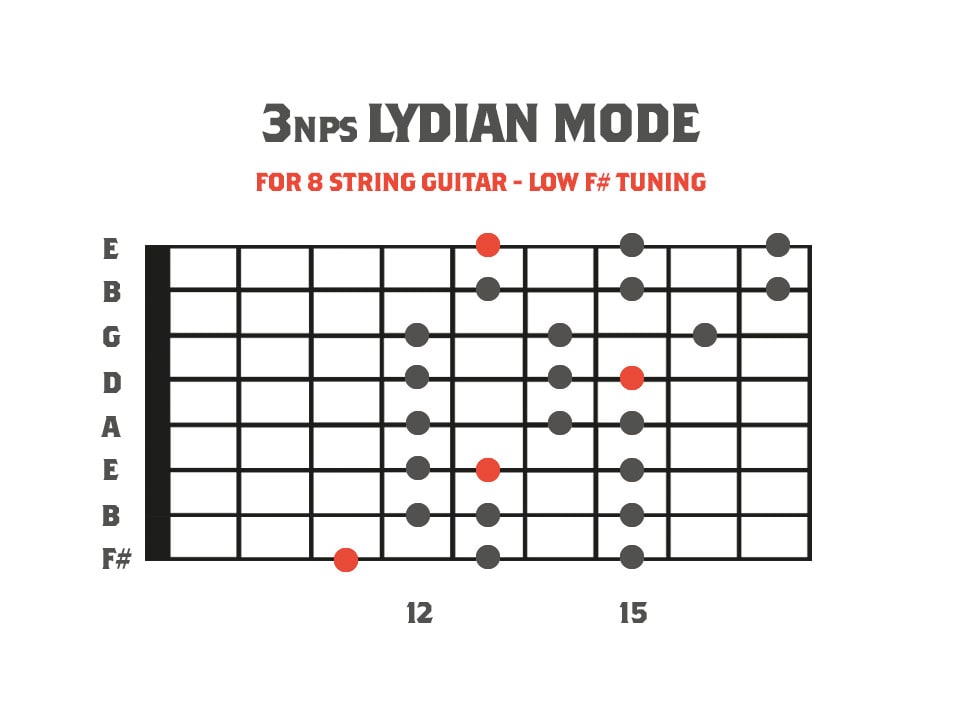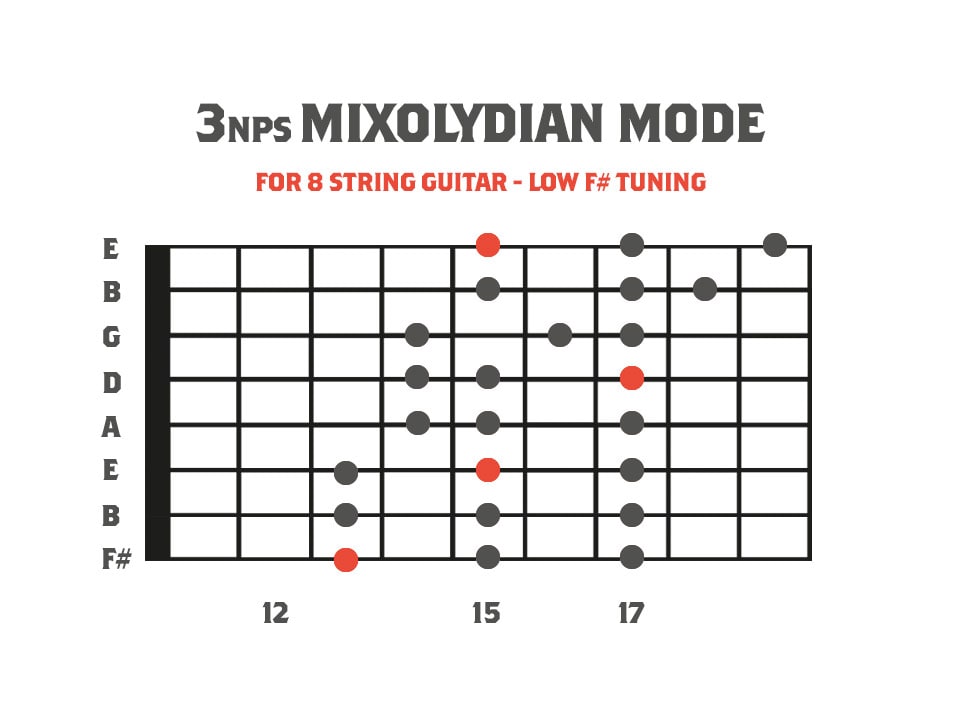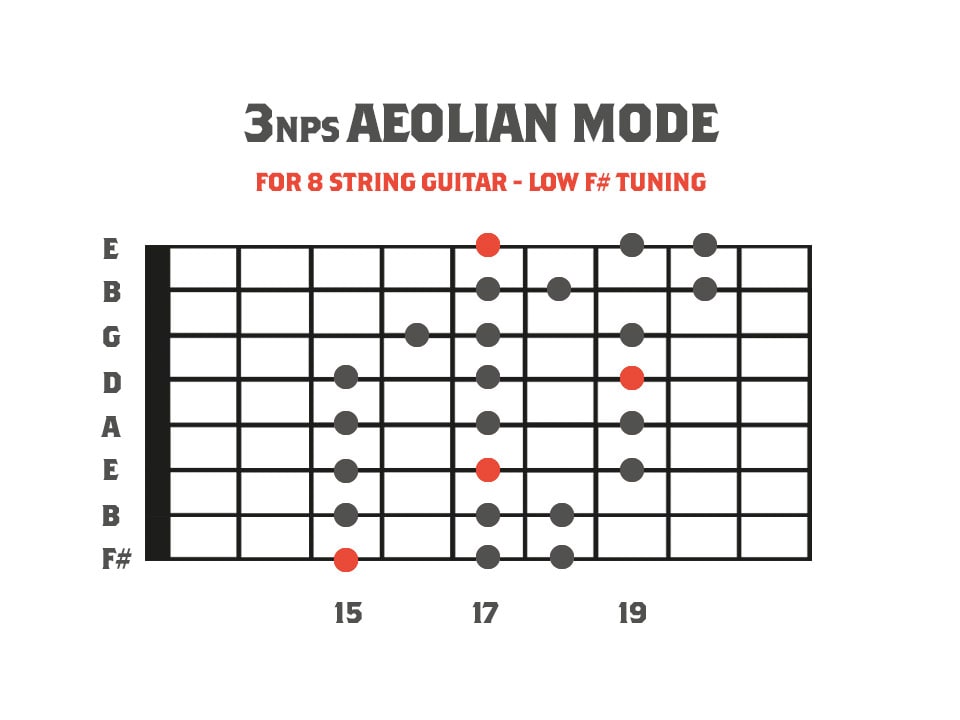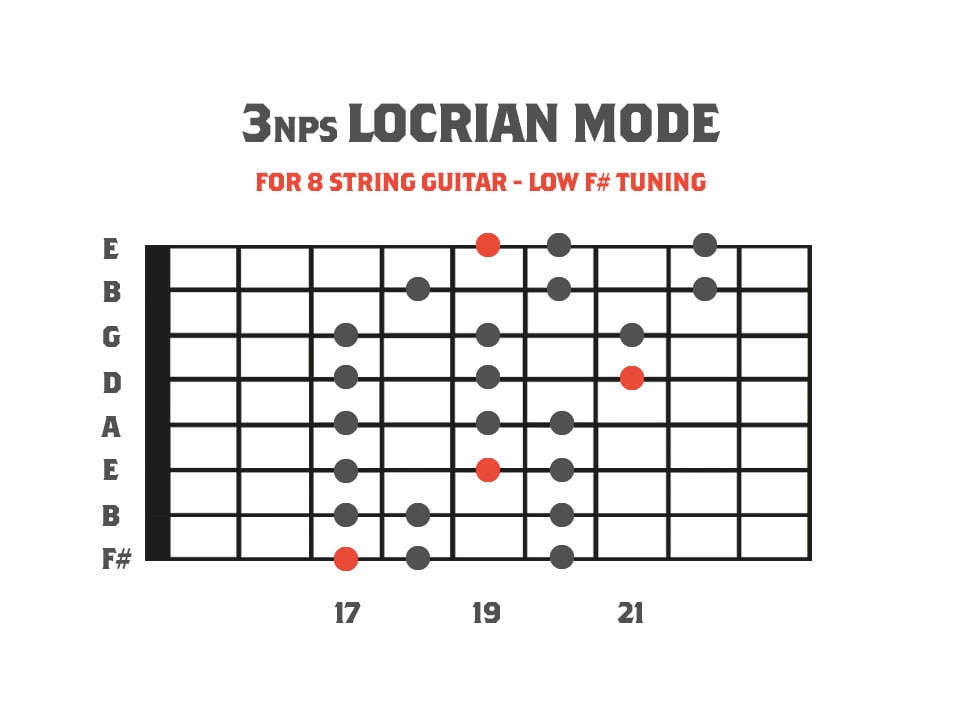 Some Helpful Theory: Thinking Modally
In order to write music with any scale, at some point you'd have to ask; what chords do the modes of the major scale yield? If you already know your 6 string or 7 string guitar modes then nothing changes. You'll simply be adding additional octaves. However if you're new to modal harmony then this will be helpful.
Even using the major scale modes as a base, you can unearth some interesting chords and musical possibilities. Many chords can be derived from each major scale mode. We've listed the most common ones here but we encourage you to dig deeper.
Example Key of C Major:
C Ionian Mode
D Dorian Mode
E Phrygian Mode
F Lydian Mode
G Mixolydian Mode

G Dominant 7 – G, B, D, F

A Aeolian Mode
B Locrian Mode

B Minor 7 b5 – B, F, A, D
Some Closing Inspiration
Who better to demonstrate the possibilities of the low F# 8 String Guitar than the incredible Tosin Abasi. Check it out!
Footnote: The guitar used in the cover image is a Jackson USA 8 String custom shop in matte black.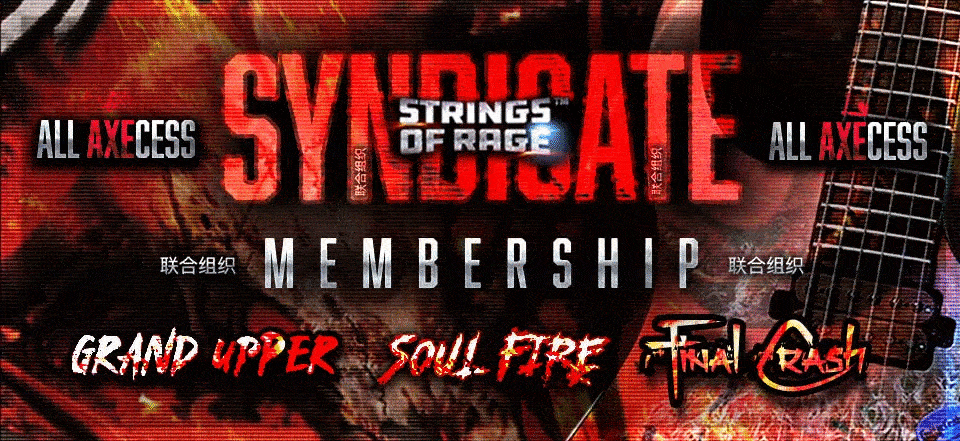 Join The Strings of Rage Syndicate!
Take your guitar playing to the next level. Join the community for exclusive new lessons, ideas and over the top guitar creativity! We look forward to seeing you around!