In this lesson we're going to breakdown this awesome melodic sweep picked arpeggio sequence by Iceferno. This creative sequence covers a few different chord tonalities, 7ths & inversions and ties them all together in one badass progression. Godspeed!
Here at Strings Of Rage we're massive fans of the amazing songwriter Iceferno, who is also based in the UK. Like us Iceferno is also a huge fan of the Streets Of Rage series. We were super stoked to hear his interpretation of a Streets of Rage style album. His song 'Vengeance II' incorporates a sick melodic sweep picking progression that blew us away when we first heard it. This lesson is a great introduction to sweep picking arpeggios and sweep picking progressions.
Melodic Sweep Picking: Arpeggio Sequence
Let's take a listen to this arpeggio progression in it's entirety so we know the desired result! Make sure you notice how many times each arpeggio is played. This caught us out a few times while we were transcribing this. Also be aware of the clever and subtle change from the minor 7 to the dominant 7 on the 2nd sweep picking arpeggio.
After transcribing this completely by ear we just had to show you how this is played and constructed. Let's look at the 5 sweep picking arpeggio shapes that we'll be using.
Some Helpful Theory: – Melodic Sweep Picking Arpeggio Inversions
Inversions are either chords or arpeggios with one of their other notes as the lowest note instead of the root. You could think of inversions like you do the modes. It's the same notes but a different order and therefore different 'start' note.
Eb Minor 7 – 2nd Inversion x 4
The first arpeggio is an Eb Minor 7 – that's the notes Eb, Gb, Bb & Db. This is also known as a second inversion because the lowest note (in pitch) is the Bb note.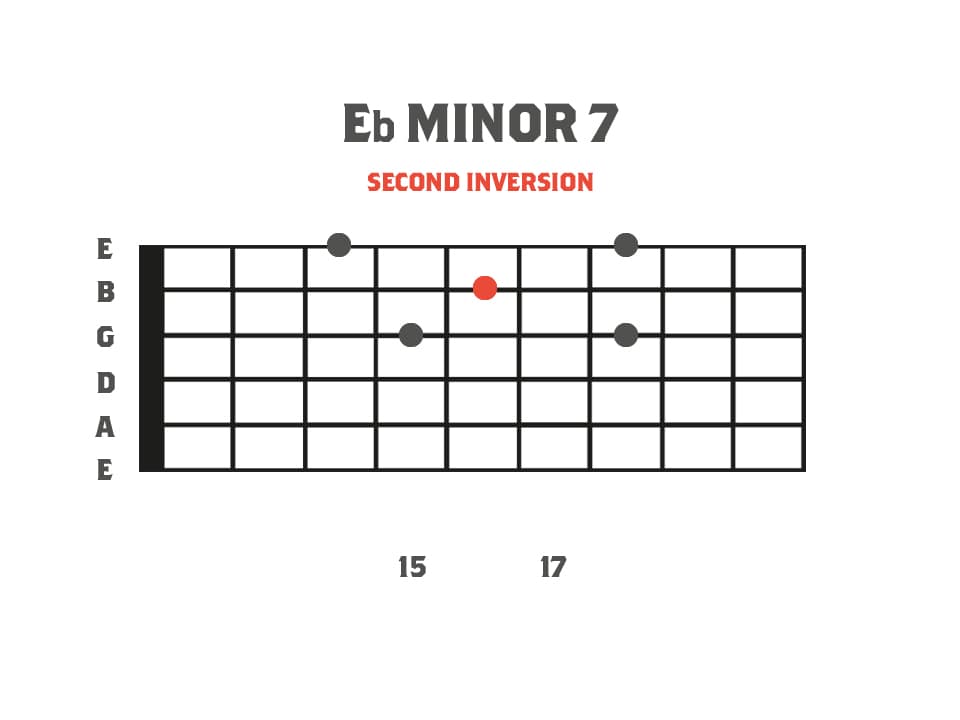 Bbm7 – Minor 7 – 3rd Inversion x 2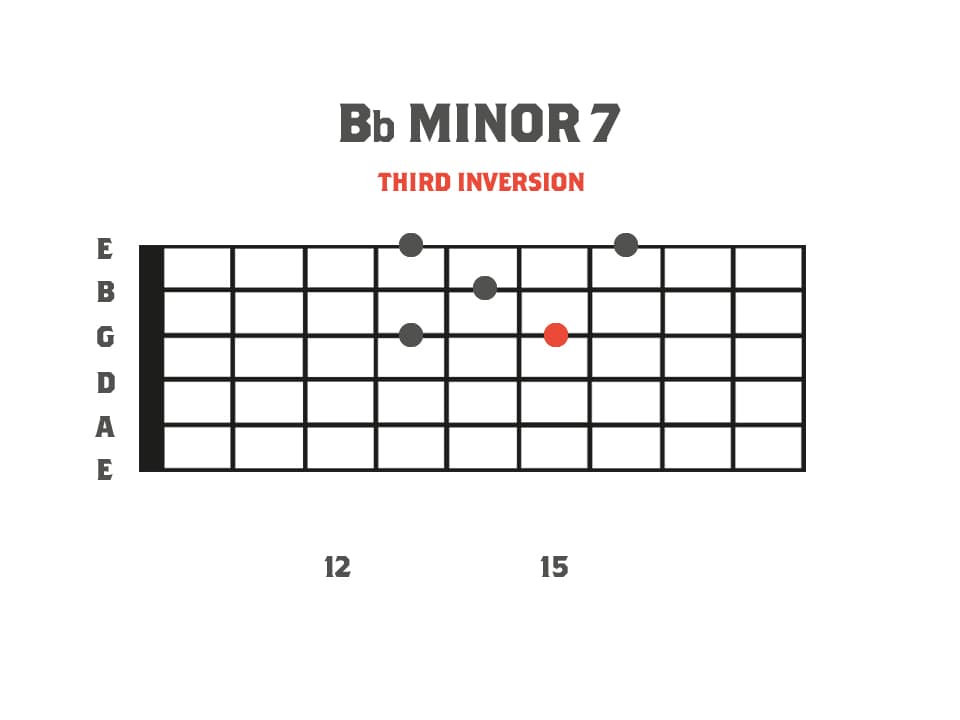 Bb7 – Dominant 7 – 3rd Inversion x 2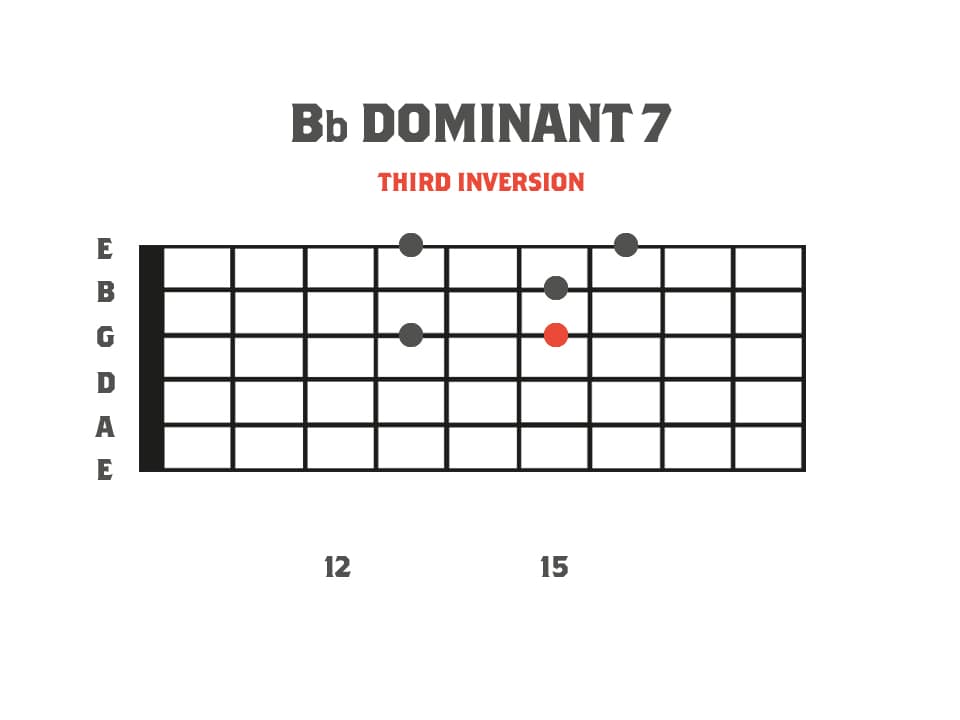 Ab Minor 7 – 3rd Inversion x 4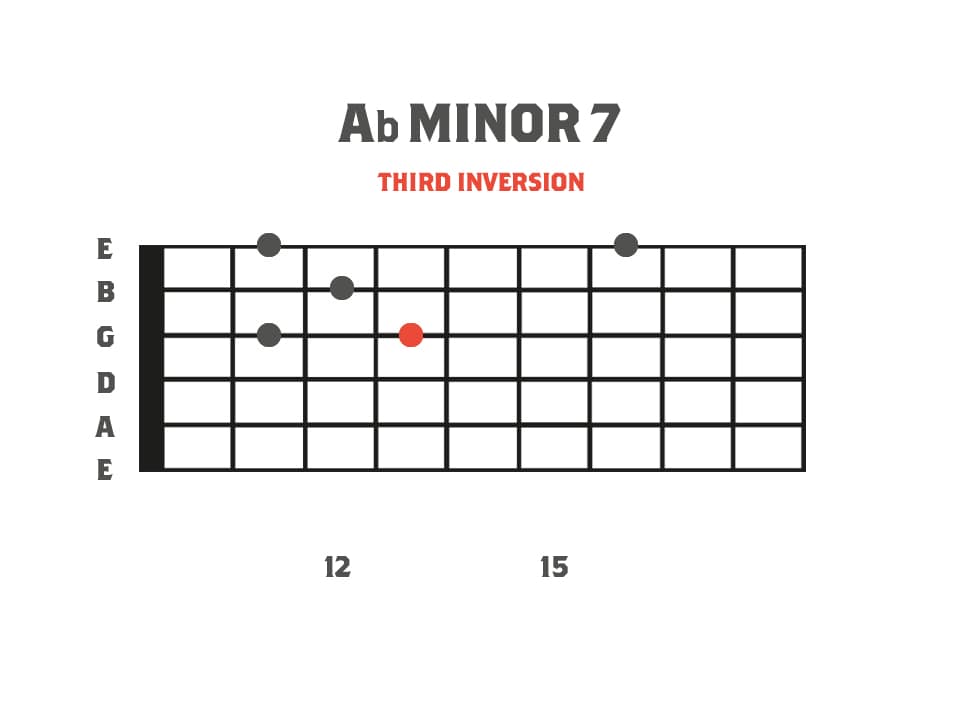 Bb Minor 7 – 3rd Inversion x 2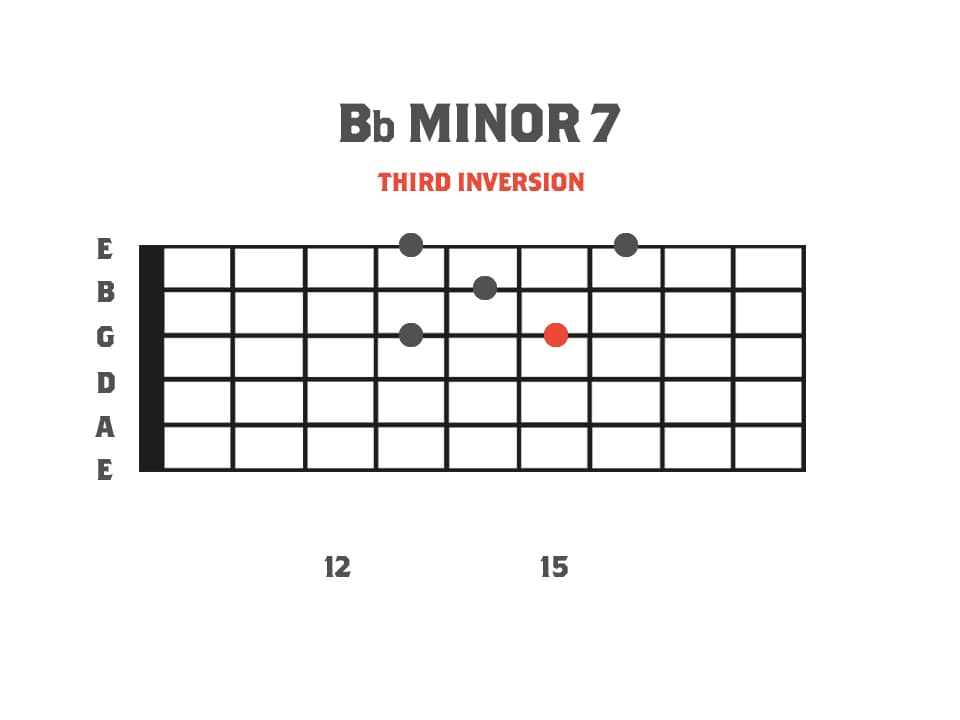 Ab Diminished 7 – Root Inversion x 2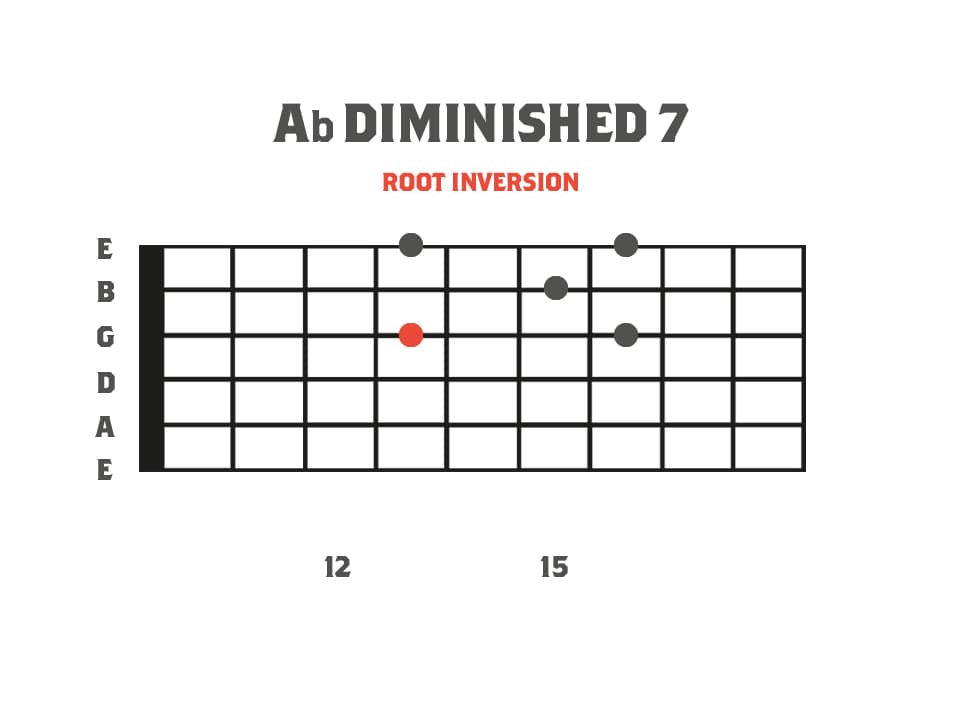 ---
Download The eBook – Become A Strings of Rage™ Syndicate Member!
We've put this lesson into a single resource that contains all the diagrams, theory and tab from this lesson so you can learn these concepts properly in your own time.
Head over to our Patreon page and join one of our Strings of Rage™ Syndicate Membership tiers to unlock. All memberships help us to create better quality lessons and are helping us to craft a unique online learning experience. Thanks for the support!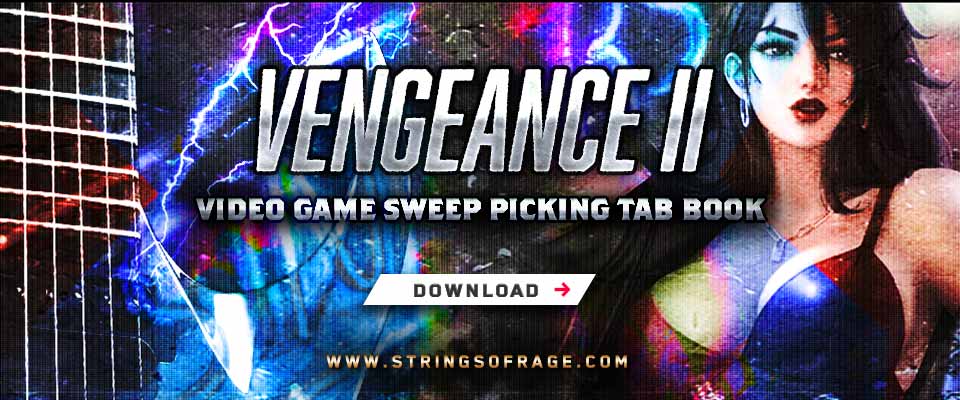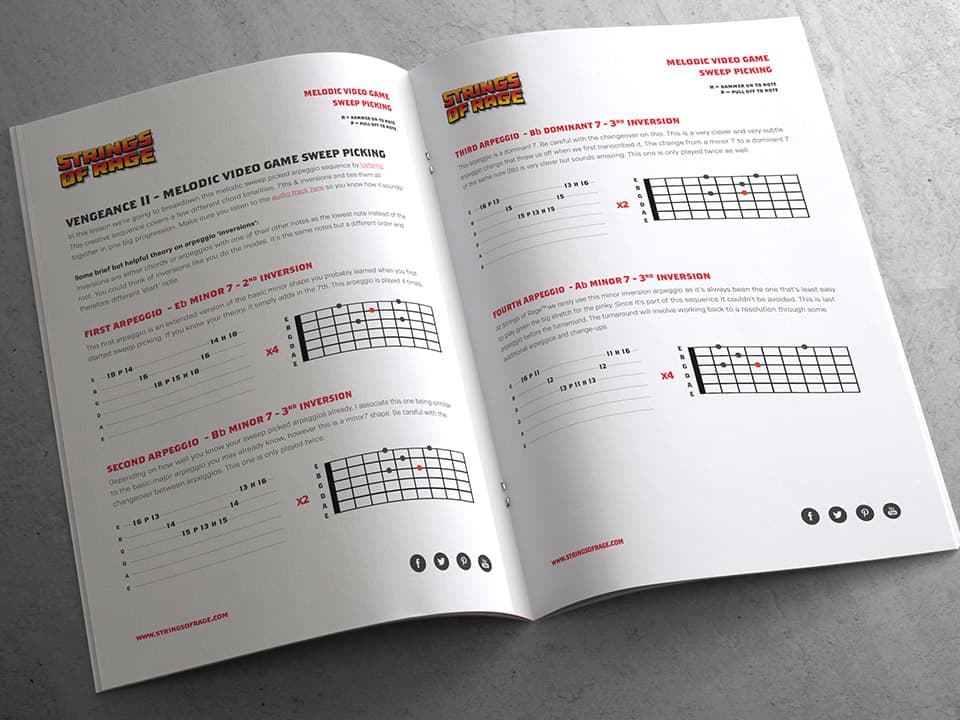 All songwriting credit goes to Iceferno for 'Vengeance II' which is on his 'Streets of Wrath II' album.

Until next time!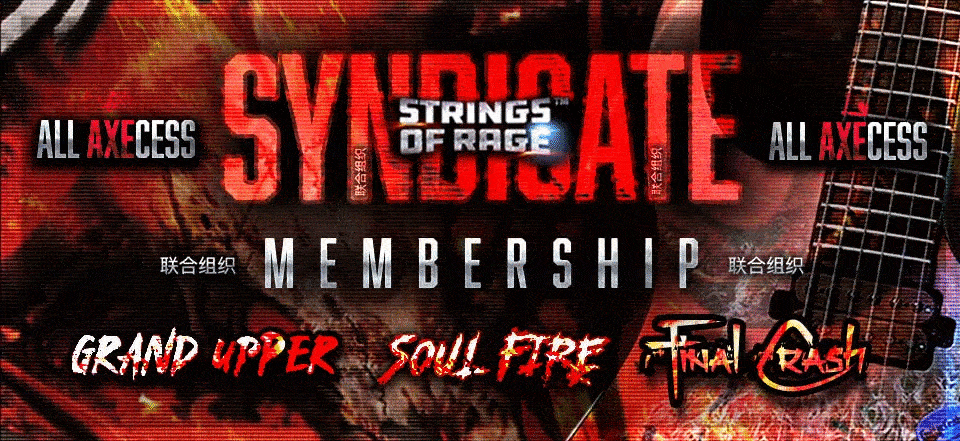 Join The Strings of Rage Syndicate!
Take your guitar playing to the next level. Join the community for exclusive new lessons, ideas and over the top guitar creativity! We look forward to seeing you around!