Welcome to this very first instalment of advanced modal sweep picking! In this series we're going go beyond the realms of anything considered 'normal' or 'standard' sweep picking. These ideas will take your sweep picking ability to the next level. Summon your inner Anubis! Let's Go!
We've yet to see or hear many other players doing these type of ideas so this is pretty exciting stuff! Most common sweep picked shapes are usually very basic major and minor tonality. You'll hear some of the more advanced players take it further with some basic 7th extensions but it doesn't often go beyond this. In this series we're going to show you how to create new sounds using a highly versatile advanced sweep picking approach. Get warmed up and get your shred on because these are going to test your dexterity!

Defying Convention
While we love the 'regular' sweep picking sound, you're probably just as tired as we are of it's over-use. Although it makes you sound like an accomplished player, there is so much creative sweep picking territory that is yet to be explored.
Let's shift our thoughts and ideas for a moment...
We know that arpeggios are built from chords. But what if we looked at some of our favourite mode shapes in order to build efficient sweep picking shapes?
To really demonstrate the possibilities of this type of concept, lets jump right in to a nice little example utilising the exotic phrygian dominant mode. This is mode number 5 of harmonic minor.
The Power Within: Uncovering 'Sweepable' Shapes
For reference, here is the full 3nps shape of the Phrygian Dominant Mode. This is mode #5 of Harmonic Minor. All these examples are going to be unearthed from this shape in the key of C# Phrygian Dominant.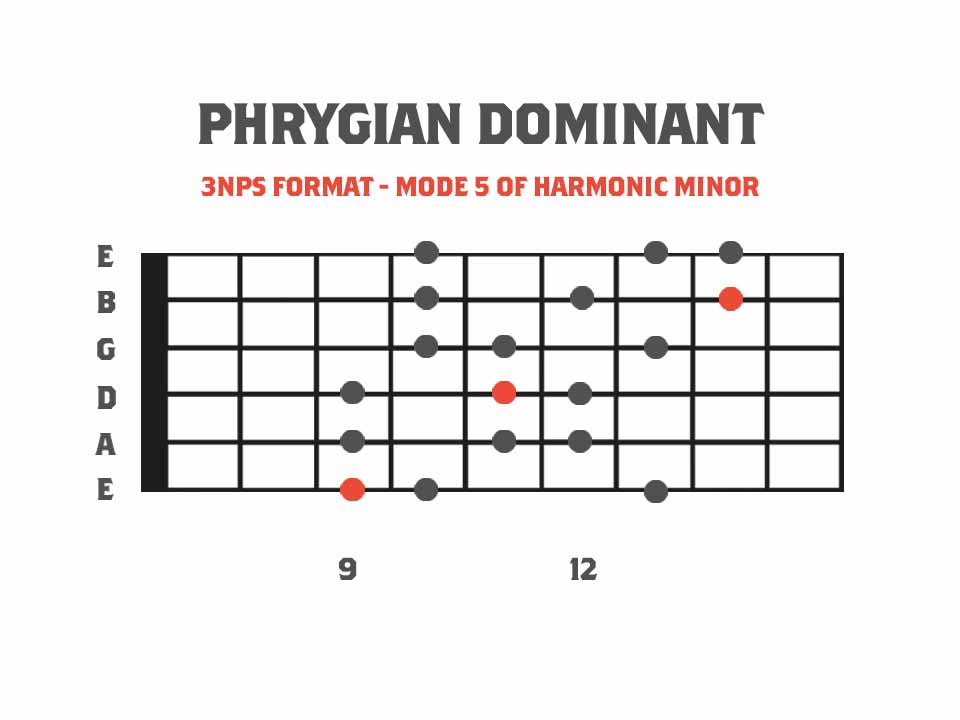 We're going to show you three awesome examples that you can pull directly from the 3nps phrygian dominant mode. If you've joined the Strings of Rage™ Syndicate make sure you download the tab book at the bottom of this lesson to learn all the examples.
Wings of Horus: 3 String Altered Diminished Arp
Here's an interesting shape you can do using just the top 3 strings. This first one one is a real ripper because it's very similar to the 2nd inversion standard minor shape that you should already know!
If you can blaze through a standard minor shape then this one shouldn't be too much of a problem. When you play this one through you'll quickly notice that it yields a much darker sound. You can consider this a diminished 7th arpeggio with an added b2 (or b9) from the scale.
The first thing you'll notice about this is the odd numbers of notes compared to a regular triadic sweep. This feels off at first as we're having to sweep though a 2-1-3 type of idea. Once you get this type of idea under your fingers you'll see that you can really let it rip.
Wrath of Anubis: 6 String Altered Dominant Arp. AKA Phrygian Dominant Arp
While this arpeggio looks pretty terrifying it actually works out perfectly under your fingers given the correct technique. This arpeggio uses 80% of the 3nps Phrygian Dominant mode across all 6 strings. You could consider this a C#7b9 arpeggio with an added 4th.
Don't Forget; You don't always need to rip through these shapes & ideas. Weaving these concepts into your lead melodies could really turn some heads…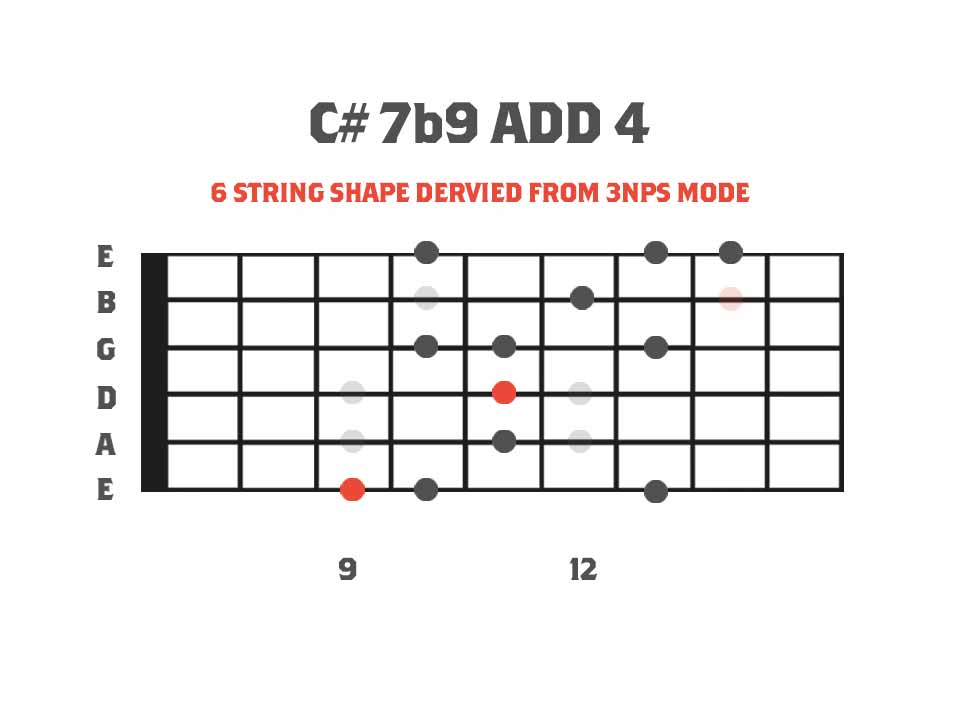 The Return of Bennu: Sequenced Ideas Using Phrygian Dominant
You can also take these ideas across sets of 3 strings at a time to create sequenced sweeping passages. This one also spans all 6 strings but in sequences or sets of 3 strings. Play these ideas however is comfortable for you, however we like to ascend > descend > ascend each individual arpeggio.
D Diminished 7th: String Set E to D
Starting from the low E string we'll work our way up to the high E in sequences. This first shape is a straight diminished 7th arpeggio.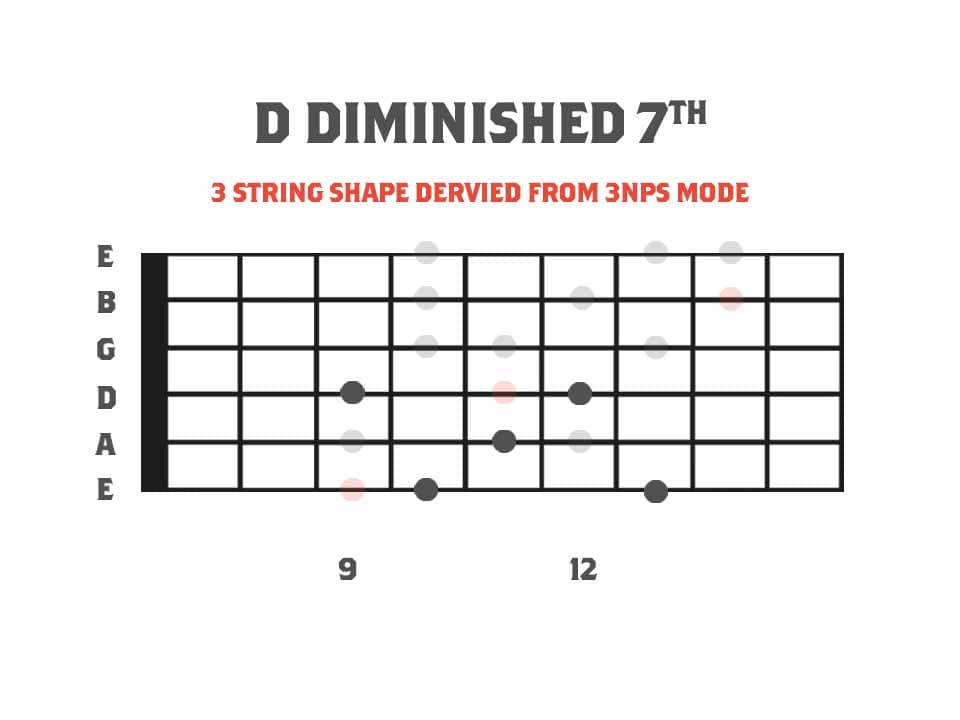 F# Minor Major 9th: String Set A to G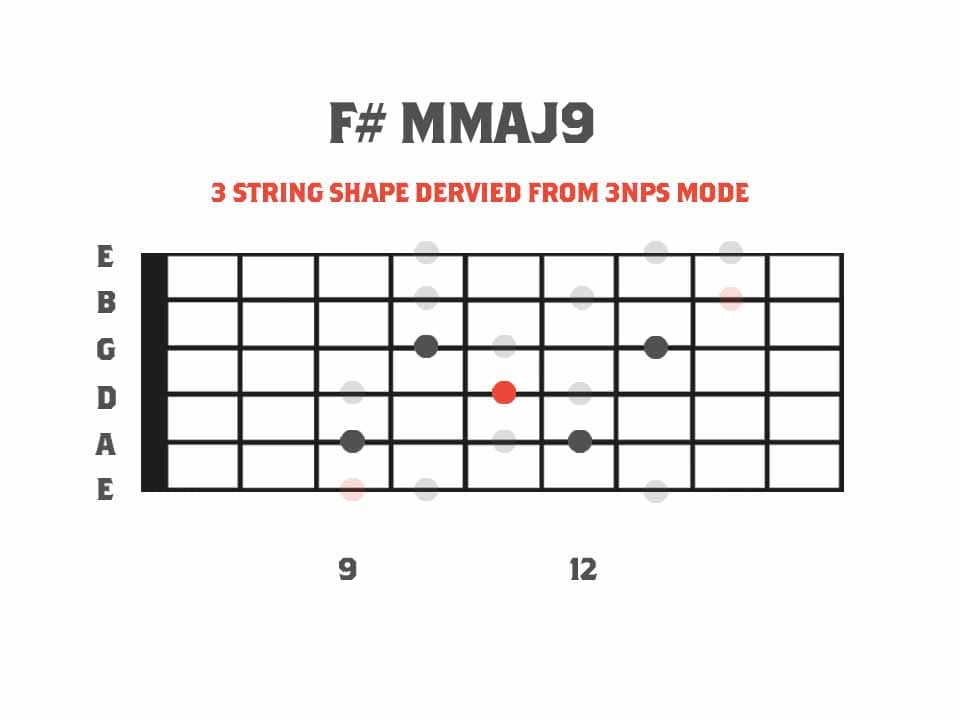 B Minor 9th: String Set D to B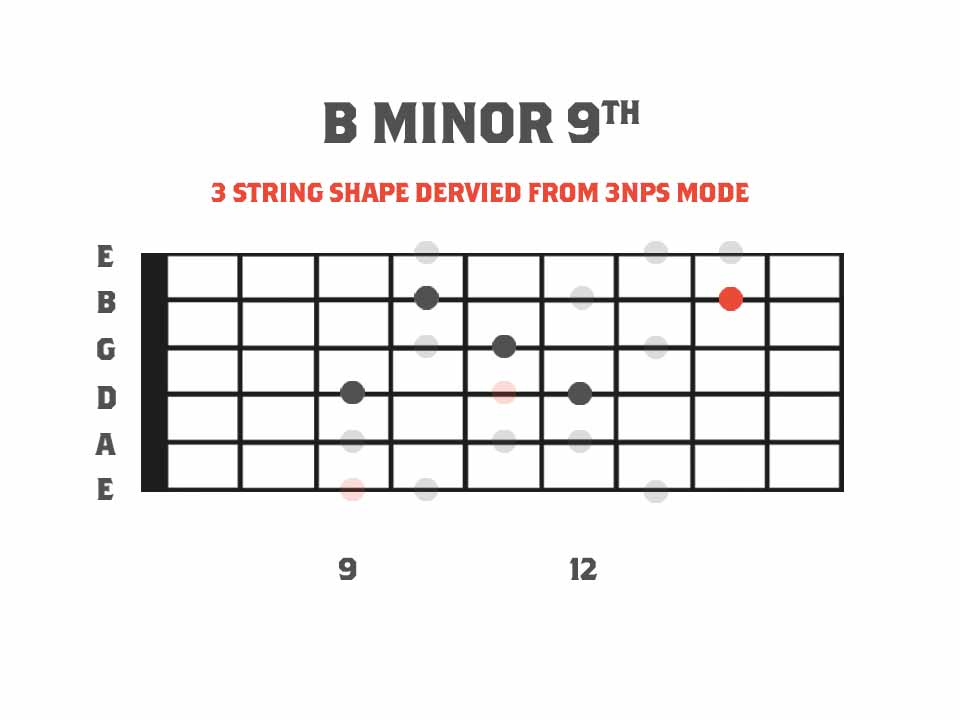 G# Diminished 7th: String Set G to E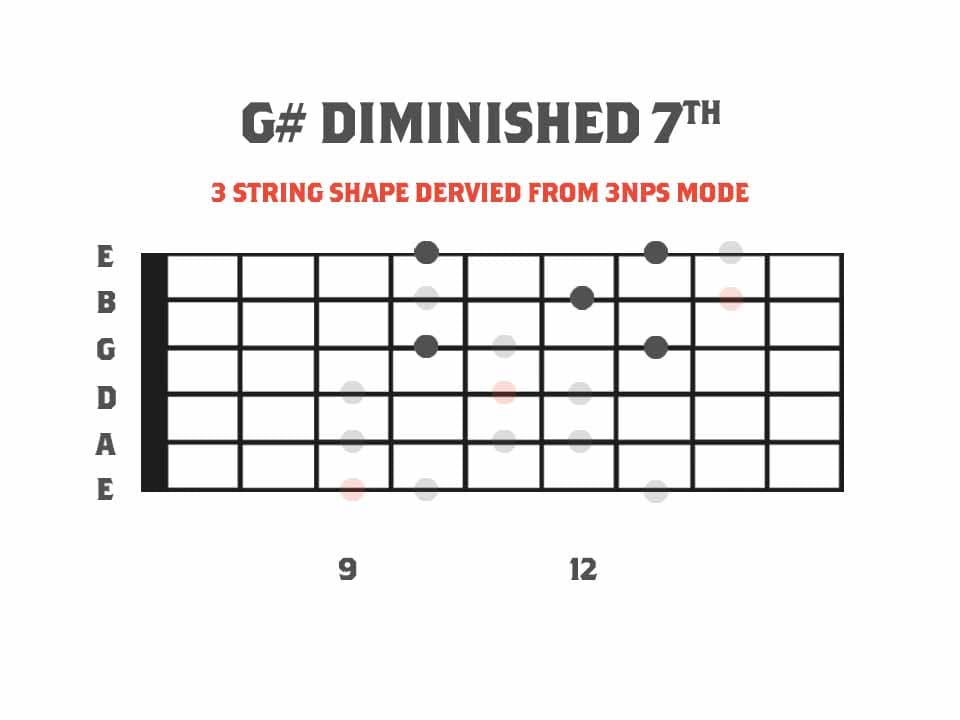 Revenge of Nekhbet: Combining Advanced Sweep Picking Ideas
Don't stop there! Try combing the sequenced ideas with the Phrygian dominant arp for a series of sweep picking that really bends your listeners ears!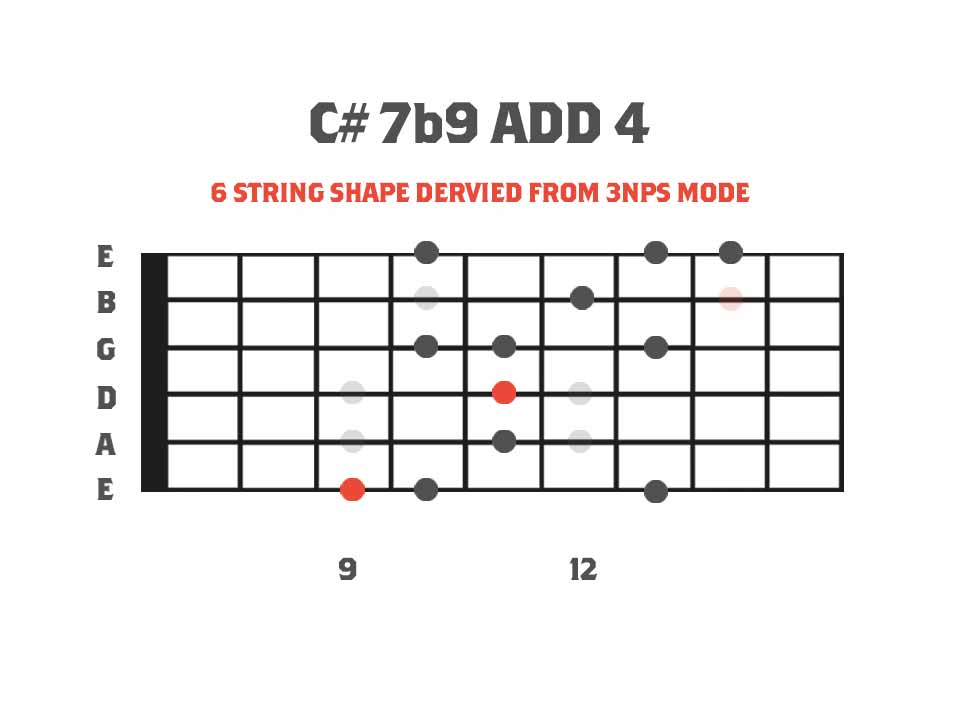 Becoming A Well Oiled Sweep Picking Machine
The real secret to coming up with these types of ideas is studying your modal positions and finding the shapes that feel familiar to you. Sweep picking is all about efficiency. Finding note sequences that allow for easy finger combinations is the true key here.
Phrygian dominant is a particularly good for this because it contains finger combinations that you will already be used to. With some simple adaptations to shapes we already know we can blaze through the notes of this scale with little trouble at all.
Advanced Sweep Picking: Sweeping Outside The Box
There's two trains of thought here. You can either harmonise your scale or mode to form chords which you can then transpose into shapes that work well for sweeping. Alternatively you can use the modal shapes you already know to find 'sweepable combinations'. We'll refer to this as modal sweep picking since we're referring to mode shapes to execute these arpeggios.
---
Download The eBook – Become A Strings of Rage™ Syndicate Member!
We've put this lesson into a single resource that contains all the diagrams, theory and tab from this lesson so you can learn these concepts properly in your own time.
Head over to our Patreon page and join one of our Strings of Rage™ Syndicate Membership tiers to unlock. All memberships help us to create better quality lessons and are helping us to craft a unique online learning experience. Thanks for the support!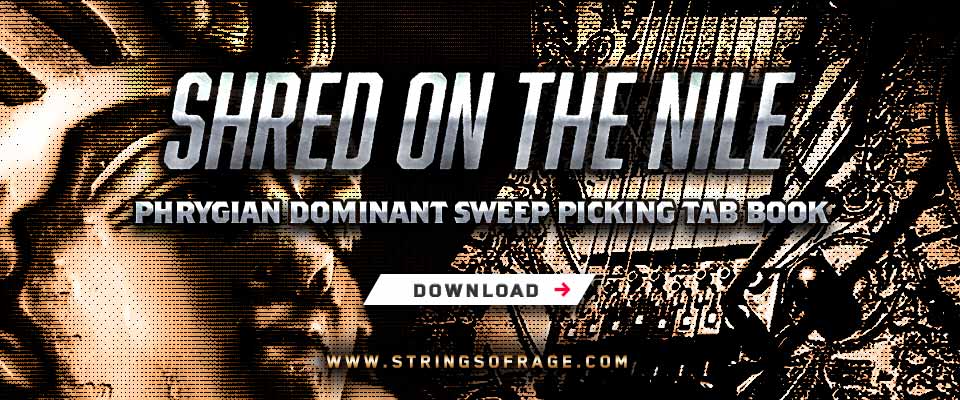 Footnote: The guitar featured in the cover image of this post is the 'RC7 Xenocide' made by Dean Guitars USA for Rusty Cooley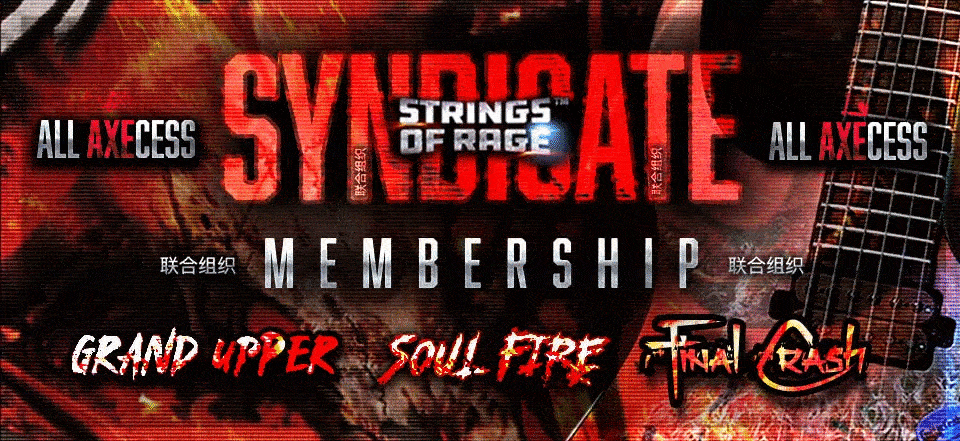 Join The Strings of Rage Syndicate!
Take your guitar playing to the next level. Join the community for exclusive new lessons, ideas and over the top guitar creativity! We look forward to seeing you around!